On the 1st of September 2021, we had the privilege of hosting Leonard Francios and Tamaki Osaka parents to the famous tennis star Naomi Osaka in Uganda. Upon arrival, the two were welcomed by Ngoni Safaris staff and escorted to Speke Resort Munyonyo where they spent their first night in the country. Nestled in the heart of Munyonyo, Speke Resort is ideal spot from which to discover Kampala.
This was followed by a city tour which involved driving around Kampala. Despite the scorching sun, the couple could not stop grinning as they visually enjoyed the litany of activities that were happening all around the city. They enjoyed the city tour so much so that Leonard Francios uttered the words "Uganda is indeed the Pearl of Africa".
After the city tour, the couple was transferred to Zziwa Rhino Sanctuary where they spent the night at Amuka Safari lodge. Amuka lodge brings you breathtaking encounters with Uganda's only wild rhinoceros as well as a wide array of birds. While at Zziwa, they took part in Rhino tracking where they got to see the Northern white and Black rhinoceros and then had a tour around the Sanctuary before heading to Chobe Safari lodge.
Located in Murchison Falls National Park, Chobe Safari lodge is undoubtedly the gem in Uganda's crown of tourism destinations. The five star lodge offers a unique opportunity to sample the wildlife, birds, flora and fauna all in an area of the park which area is ideal for fishing and will revive the newly refurbished lodge to become one of the best fishing destinations in Uganda.
While at Murchison falls National Park, the couple had an amazing experience of a game drive followed by enjoying some fresh fruits in front of the hippo pool, a boat cruise and even got a chance to plant a tree at Chobe Safari lodge where they also spent two nights.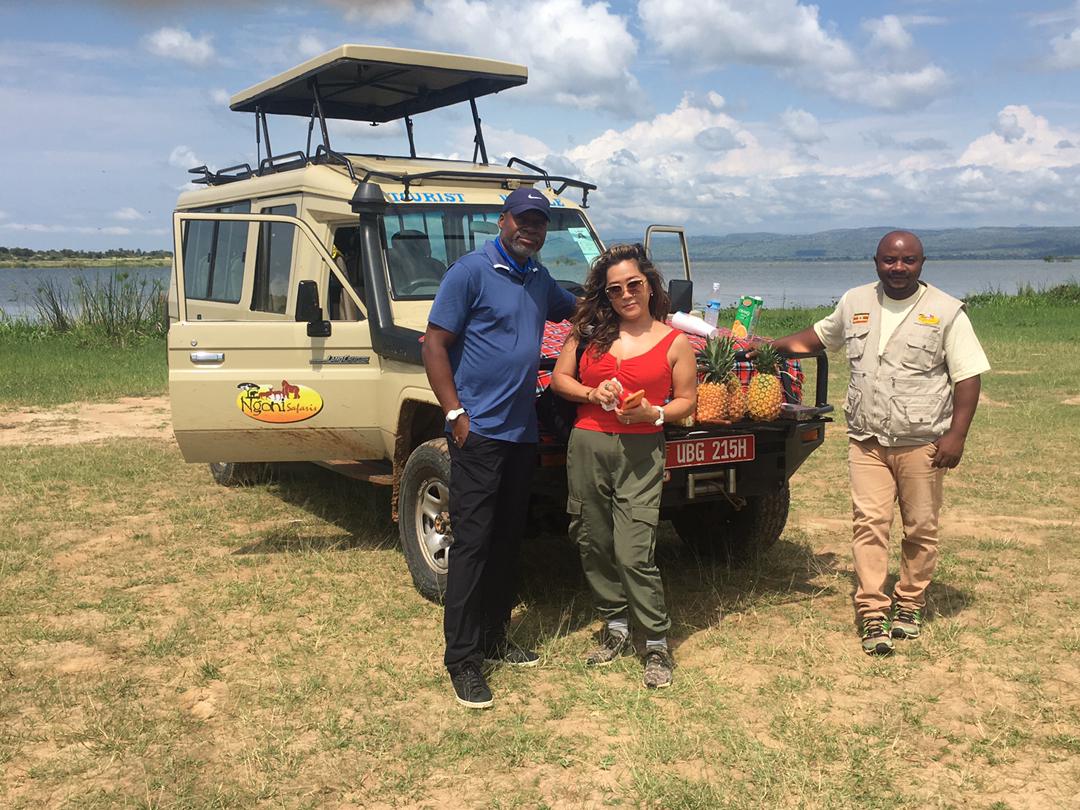 Thereafter, the couple was transferred back to Kampala where they got to visit the Gadafi mosque and the crafts market on Buganda road then enjoyed a local cuisine at African pot which had them wanting to eat nothing else but local food for the rest of their time in the country. They were then transferred to Serena Kigo for a night's rest in preparation for their journey to Kenya the following day. This marked the end of their 6 day trip to Uganda.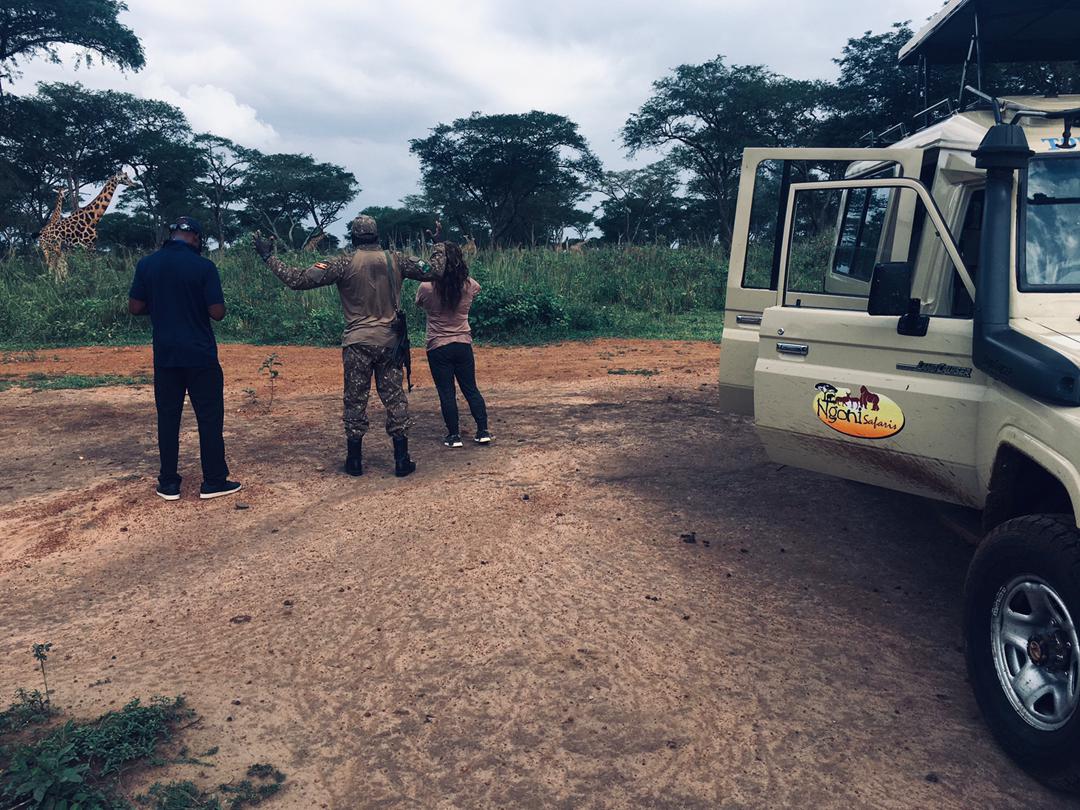 In retrospect, the couple had a great trip and it was a pleasure partaking in it.
We look forward to having them again.
BOOK YOU TRIP WITH US NOW