Tourists from around the world who visit Uganda are always stunned by the country's beauty. That beauty is what prompted Winston Churchill to refer to Uganda as "the Pearl of Africa" in his book My African Journey in 1908.
In the past the civil unrest kept Uganda under the tourism radar, but today the political stability – coupled with great efforts in wildlife conservation – has seen the number of tourists who visit the country multiply many times over.
There are plenty of reasons why Uganda is such a special tourist destination, and here we will share with you our top 5!
1. MOUNTAIN GORILLAS
Uganda is one of the few places where mountain gorillas can be found in their natural habitat. More than half of all mountain gorillas on Earth are in Uganda and tracking them is one of the most popular tourist activities. Gorilla tracking in Uganda is done in the thick forests of Bwindi Impenetrable National Park and in Mgahinga Gorilla National Park. Tracking mountain gorillas can be done in groups of up to eight people who will visit at least one gorilla family per session.
The time it takes to locate the gorillas depends on where they spent the night and typically ranges from 2 to 4 hours. Once the gorillas are located, tourists are allowed up to one hour with the group as they watch them go about their day.

2. IDEAL WEATHER YEAR ROUND
Uganda's location along the Equator is partly why the climate is conducive all year round. Uganda has a warm tropical climate, with temperatures ranging from 25-29°C (77-84°F), with the exception of mountainous areas such as the Rwenzori Mountains and Mount Elgon, which are much cooler. The climate, along with the abundant water bodies, is one of the reasons why numerous species of birds fly in from far and wide, making bird-watching in Uganda one of the most sought-after tourist activities.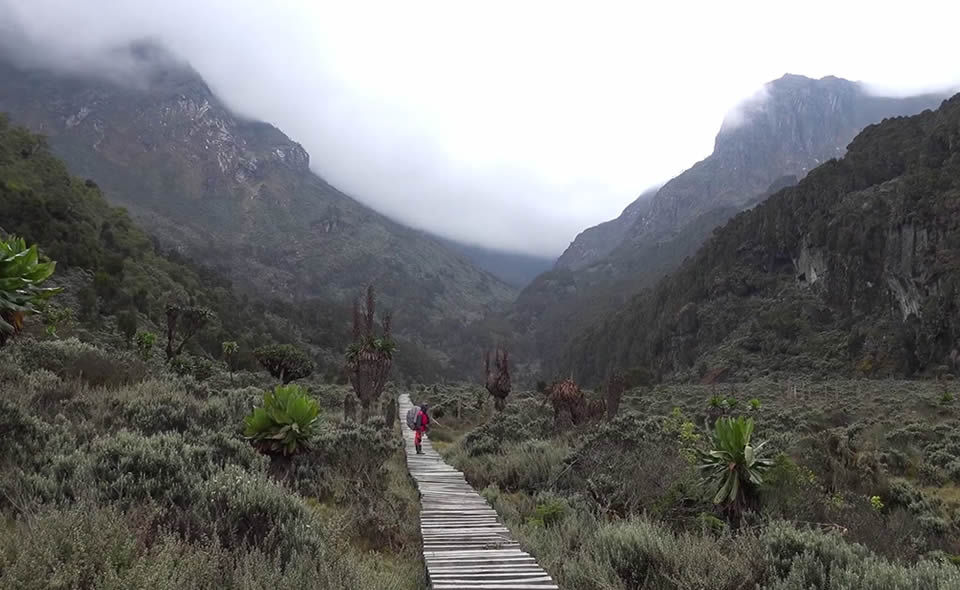 3. DIVERSE TOURIST ATTRACTIONS
Uganda's diverse tourist attractions, including mountain gorillas, the snow-capped Rwenzori Mountains, the world's longest river, the magnificent Murchison Falls, and an array of animal species, has over the years made it one of the most popular tourist destinations in Africa. In addition, tourists visiting the country can take part in a number of adventurous activities, such as white water rafting on the River Nile, boat cruises along the many water bodies, guided nature tours, mountain climbing and so much more!
4. FRIENDLY LOCALS
Africa is in general a welcoming place and Uganda has for the past several years taken the lead among the friendliest countries on the continent. Welcoming all nationalities is an intrinsic part of Uganda's culture, and residents are quick to offer smiles to newcomers.
In 2017, BBC ranked Uganda as the friendliest country to expatriates following a report by InterNations, a global community network in which 57% of expats in Uganda gave 'general friendliness' the best possible rating – the global average being 26%. The InterNations' report came after a survey of more than 14,000 expats from 191 countries where residents were asked to rate a number of aspects about life abroad, including how easy it was to settle in, a country's friendliness and ease of making friends.
Cultural tourism is also quite popular because Ugandans have unique and diverse cultures. There are about 56 tribes in Uganda with varying cultural norms and practices, and interacting with some of them is always a memorable experience for tourists.
5. EASY TO ACCESS
Despite the fact that Uganda is a land-locked country, accessing it is quite easy. There are a number of direct flights from Europe, Asia, Dubai and Africa to Uganda's Entebbe International Airport. There are a number of airlines which connect Uganda to the rest of the world (although not directly) including Brussels Airlines, Emirates, KLM, Qatar Airways, Turkish Airlines, Ethiopian Airlines, South African Airways, Kenya Airways, and EgyptAir. Uganda's national carrier, Uganda Airlines, has recently relaunched and regional commercial flights are already underway.
Once in Uganda, tourists can access most attractions by road. In some parts the terrain can be quite challenging, especially during the rainy season. It is therefore best to travel in 4×4 safari vehicles, which tour companies can provide. Transport via boat is used to access certain attractions such as the chimpanzee sanctuary at Ngamba Island. Tourists also have an option of taking flights to various destinations within Uganda, such as Bwindi Impenetrable National Park, Murchison Falls National Park, and Kidepo Valley National Park. Internal flights are mainly offered by Aerolink and Eagle Air, although there are other companies that offer private chartered flights. Bookings can be made either directly or through a tour company in Uganda.