LODGES IN BWINDI IMPENETRABLE NATIONAL PARK
Nestled in the heart of Uganda, Bwindi Impenetrable National Renowned for its population of endangered mountain gorillas, this pristine rainforest is a must-visit destination. To enhance your experience, Ngoni Safaris Uganda offers an exceptional range of lodges that combine comfort, convenience, and a deep connection to the natural beauty of Bwindi.
Mahogany Springs Lodge: Start your adventure with a stay at Mahogany Springs Lodge, a luxurious retreat located just a few minutes away from Buhoma, the main entrance to Bwindi National Park. With its spacious and elegantly designed rooms, each offering stunning views of the surrounding forest, Mahogany Springs provides a serene and tranquil atmosphere. The lodge also boasts a restaurant serving delicious local and international cuisine, a cozy lounge area, and a spa for relaxation after your gorilla trekking experience.
Buhoma Lodge: For those seeking an authentic African experience, Buhoma Lodge is the perfect choice. Situated on the edge of the forest, this eco-friendly lodge offers comfortable cottages with private verandas, allowing you to soak in the breathtaking views. The lodge's warm and welcoming staff ensures a personalized experience, while the open-air dining area serves sumptuous meals prepared with locally sourced ingredients. Buhoma Lodge also actively contributes to the conservation efforts of the local community, making your stay even more meaningful.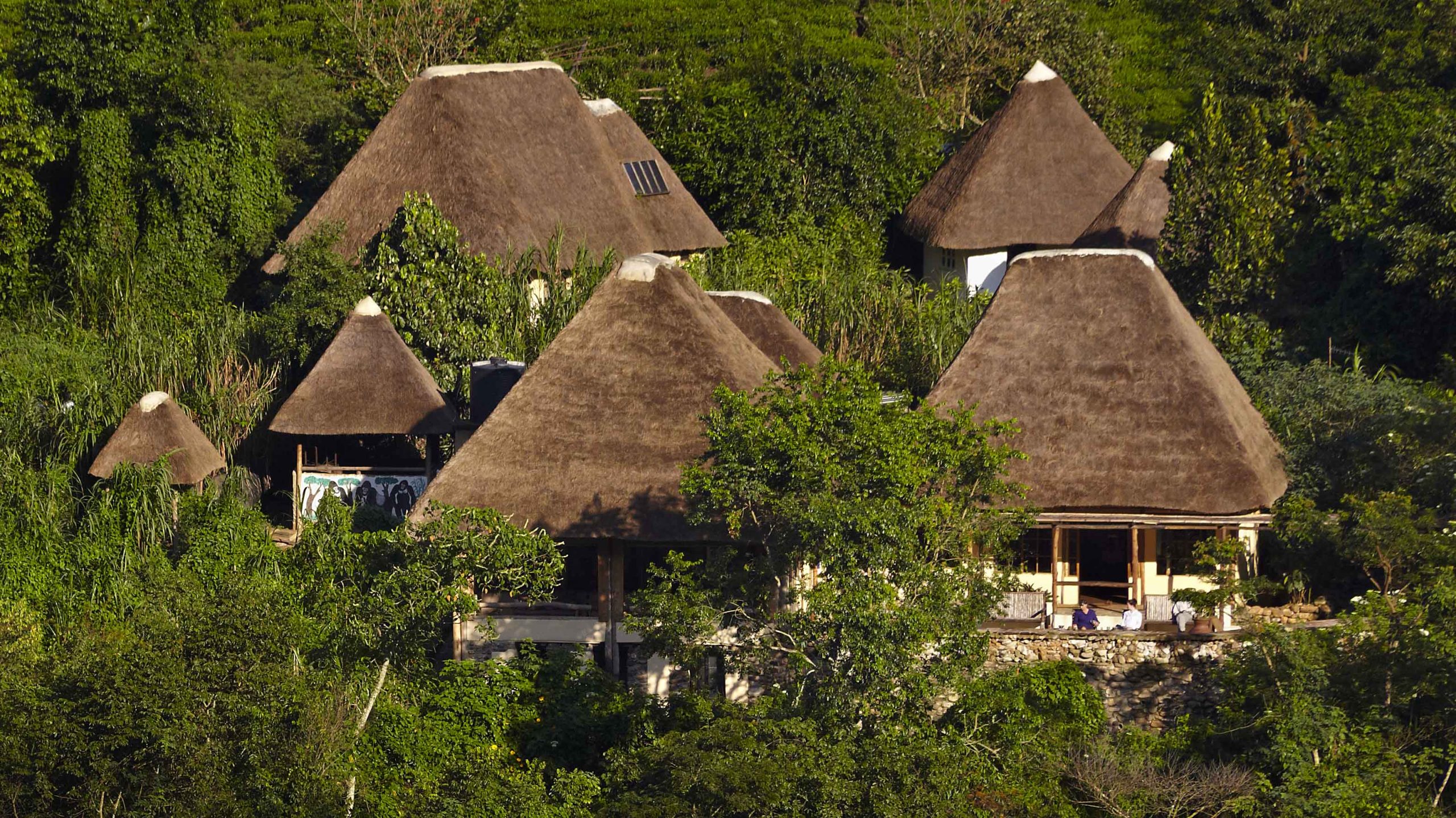 Gorilla Safari Lodge: Perched on a ridge overlooking the beautiful Bwindi Impenetrable Forest, Gorilla Safari Lodge offers a rustic yet luxurious experience. The lodge features spacious, en-suite cottages with private balconies, allowing you to immerse yourself in the sights and sounds of the surrounding wilderness. Indulge in delicious meals at the lodge's restaurant, which specializes in both local and international cuisine. The lodge also offers an outdoor fireplace, perfect for cozy evenings spent sharing stories with fellow travelers.
Clouds Mountain Gorilla Lodge: For those seeking the pinnacle of luxury, Clouds Mountain Gorilla Lodge is a true gem. Located within the southern sector of Bwindi National Park, this exclusive lodge offers breathtaking views of the Virunga Volcanoes. The lodge's cottages are exquisitely designed, featuring spacious bedrooms, fireplaces, and private terraces. The main lodge area offers a cozy lounge, a well-stocked bar, and a dining room that serves gourmet meals prepared by expert chefs. After an exhilarating gorilla trek, unwind at the lodge's spa, where you can indulge in a range of rejuvenating treatments.
Conclusion: Embarking on a journey to Bwindi National Park is an experience of a lifetime, and Ngoni Safaris Uganda ensures that your stay is as comfortable and memorable as possible. With their carefully selected lodges, you can immerse yourself in the beauty of Bwindi while enjoying the utmost luxury and convenience. Whether you choose Mahogany Springs Lodge, Buhoma Lodge, Gorilla Safari Lodge, or Clouds Mountain Gorilla Lodge, your stay will be an unforgettable part of your adventure in this enchanting corner of Africa.