Traveling in Uganda is one big off the beaten path adventure. It won't be anything like your standard trip in Europe or the States and although it simply requires a little more planning traveling to Uganda is a lifetime experience. While many travelers visit Uganda for the mountain gorilla trekking, the country has so much more to offer. Some people are still in the understanding that Uganda is unsafe, but don't worry. In this Uganda travel blog you can read all things you should know to make your trip one to remember.
No country is perfect and surely not here in Eastern Africa, but its imperfections will make your Uganda trip one to remember. A Uganda holiday doesn't need to be difficult, especially now that Uganda tourism is growing rapidly and they are actually investing in infrastructure.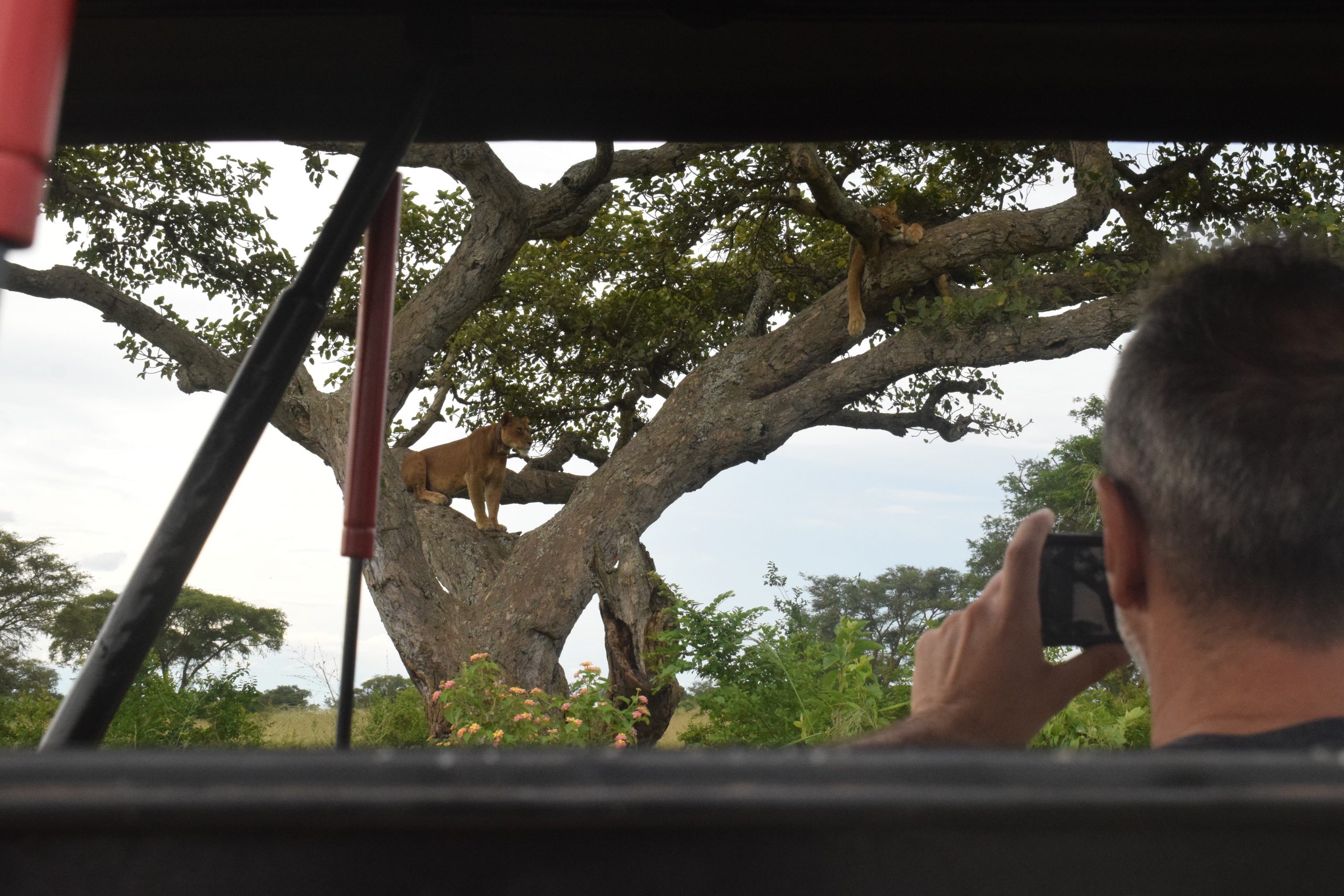 1. Do you need a visa to travel to Uganda
E-visa
Almost all countries will need a visa when traveling to Uganda. Check out the visa policy for Uganda here. E-visas can be purchased online through the Directorate of Citizenship and Immigration. This is the only authentic Visa Application Portal for Uganda visas and it costs $50, exclusive service fee.
Avoid other (fraudulent) portals where you'll pay much more for your Uganda visa!
Visa on arrival
There is still the opportunity to get a visa on arrival for Uganda, but the e-visas are expected to replace the visas on arrival. The Uganda e-visa is quick and easy, but also a little work as they require a passport-copy, recent passport-size photograph and your yellow fever vaccination certificate. The visa on arrival is done just as quick actually.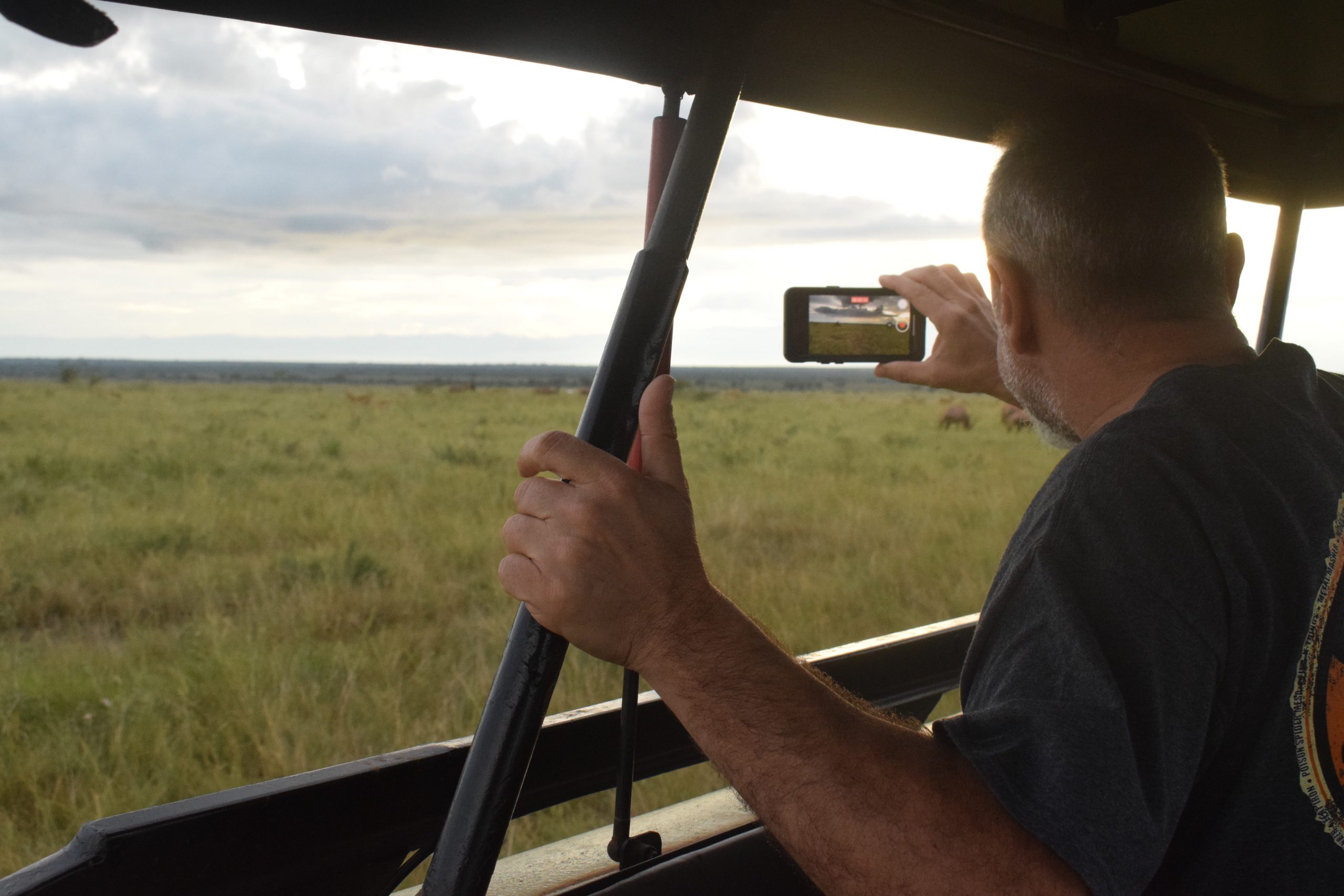 Traveltomtom traveled overland from Bukoba, Tanzania to Masaka, Uganda and the whole border process took him just about 5 minutes. Just have your $50 or $100 bill ready.
Eastern African Community single tourists visa
If you are planning to travel to Kenya and Rwanda on the same trip the Eastern African Community tourists visa is worth applying. This visa is a single entry tourist visa for these three countries, but within its borders it is multiple entry. It cost $100 and is valid for 90 days. As soon as you leave one the 3 countries, it loses its validity.
2. Do I need vaccinations to travel to Uganda
First of all yes you do need shots to go to Uganda as without a Yellow Fever vaccination certification you can not obtain a visa. They actually check it at the border. On top of that it is also advised you get vaccinations for DTP, Hepatitis A and malaria. Some organizations may advice you to take Typhoid, Cholera, Hepatitis B and Rabies as well.
At the moment a negative PCR test within 72 hours is also required to travel to Uganda. It does not make a difference if you are vaccinated or not.
BTW if you travel to Uganda you will see NO signs of covid, not in the big cities, not in the countryside. Wearing a mask is officially mandatory in some places, but hardly ever enforced nor is anyone wearing a mask (properly).
Leaving Uganda and looking to do a PCR test? Easy, easy. You can do them almost everywhere in the labs of the bigger cities as well as on the land borders. For $50 you can do one at the border of Kenya and also at the Tanzania land border and waiting time for the result is 4-6 hours. In the bigger cities you pay between 200,000 ($70) and 280,000 ($100), waiting time is 24 hours.
3. Is there Malaria in Uganda
There is a risk of Malaria throughout the country and therefore all Uganda travel guides will recommended you to take Malaria medication. As Kim traveled on a 24 day itinerary around the whole country, she decided to use malaria medication. Traveltomtom however did not during his 2 weeks in Uganda. If you go to the Northern areas and for example travel to Murchison Falls, most travelers take malaria pills.
In general the most important is to protect yourself against mosquito bites and it can be as simple as wearing long pants and sleeves just before sunset.
4. Is it safe to travel to Uganda
Uganda is generally considered to be a safe country with low crime rates. Both Kim and Traveltomtom felt completlely safe all the time! Just avoid travel by road outside major towns at night. It's also advice to gather the latest travel information when traveling to South Sudan border region and Karamoja in the very north.
However visiting Kidepo Valley National Park, which lies close to the border with South Sudan is totally fine. Simply use common sense at all times, take care of your belongings and be aware of your surroundings and one should be totally fine traveling in Uganda.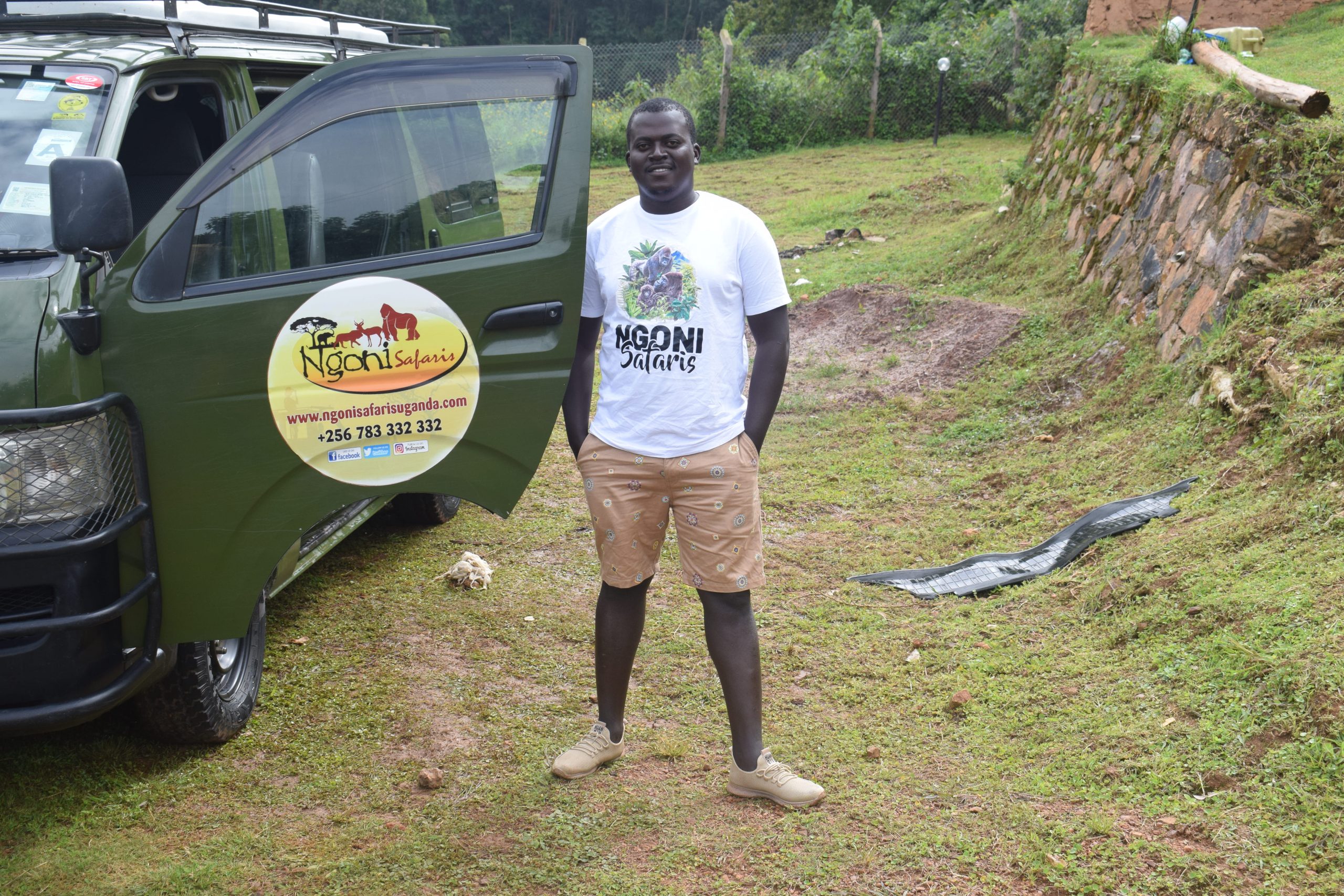 Since the global pandemic crime rates have gone up according to locals, but Traveltomtom visited Kampala and there was not a moment he felt uneasy or anything like that. He was told not to take out his iPhone in public too much, as they snatch phones from tourists these days. But as you know Traveltomtom films everything for his Instagram stories and it was no issue at all. Just be smart about when and where and how! 😉
5. Can you drink the tap water in Uganda
Well let me first advice you to just not drink the tap water in Uganda! Yes, we also want to reduce single-use plastic, but most of the tap water in Uganda is just not made for drinking. At least not for Western stomachs. You just don't want to ruin you Uganda trip by being brave and trying to drink the tap water. It is not worth it. However, it is totally fine to use it to brush your teeth, wash your face and mouth, etc. Don't panic when you coincidentally swallow a little bit of the tap water in Uganda. You will be fine, no worries. Our advice is to buy bottled drinking water, that way you are also supporting local businesses.
6. Best time to travel to Uganda?
You can travel to Uganda all year! The best time for Uganda safaris is during the dry season from June to August and from December to February. In dryer conditions wildlife is easier to spot. The high season is from June to September, but it will never really get crowded. There is no peak season for traveling to Uganda The most challenging months to visit Uganda are March, April and May as because of the wet season traveling around gets a little more complicated. Roads and nature trails can be in poor conditions.
7. Famous Quote about Uganda from Winston Churchill
in 1908 Winston Churchill spoke the following famous quote about Uganda that still resonates in Uganda nowadays:
"For magnificence, for variety of form and color, for profusion of brilliant life – bird, insect, reptile, beast – for vast scale, Uganda is truly the Pearl of Africa."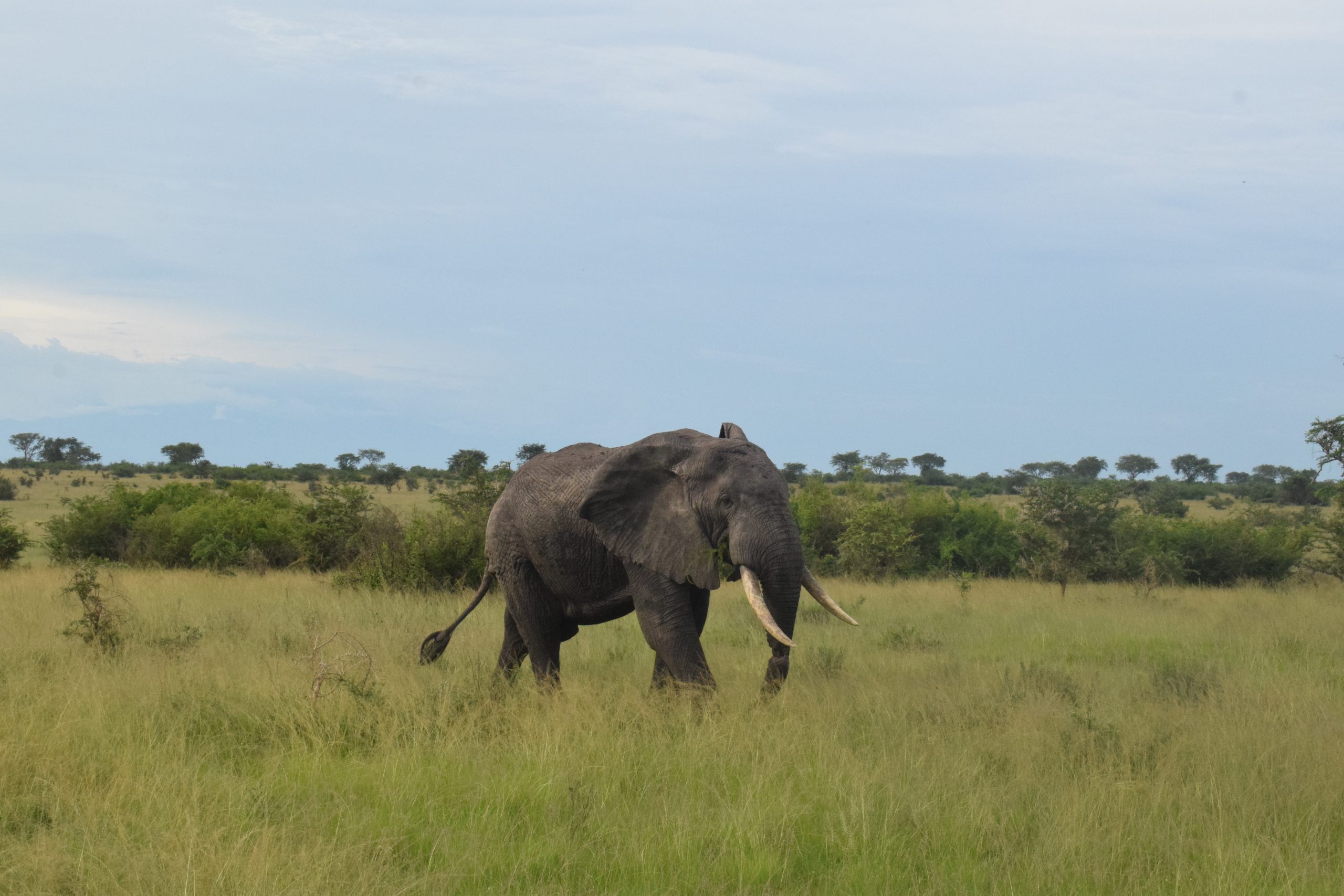 That is why you will see Welcome to the Pearl of Africa all around Uganda.
8. What is the currency in Uganda
The name of the local currency in Uganda is the Shilling. Uganda is still a cash country and card payments are not common. However most bigger hotels and lodges and even at the Uganda National Parks you can pay with either credit cards as well as USD, Euros and GBP these days. So when paying for example the $700 National Park fee for mountain gorilla trekking in Bwindi there is no need to bring stacks of Uganda cash.
Makes sure you always have Uganda Shillings (UGX) on you during your Uganda trip. Small bills like 1,000 UGX are the equivalent of just 25 dollar cents, but they are worth big smiles if you give them to locals as a tip. Try to buy local to support local people in Uganda.
9. Exchange money
You will get the best value for money when you exchange US dollar into Ugandan Shilling at a Forex office in one of the towns. You can also change money at the Entebbe Airport, but the rates are significantly lower. There are exchange offices all around the bigger towns and the Uganda tourist attractions.
Be aware of the US Dollar-UGX exchange rate. Some Ugandans are very 'creative' with converting their currency in for example US Dollars or Euros. As per May 2021 the official exchange rate is around: $1 USD = 3,500 UGX.
10. ATM's in Uganda
When updating this Uganda travel blog Traveltomtom added this item as he had problems withdrawing money from ATM's. Apparently his bank (Revolut) suspended all transactions with Uganda. This came as a total surprise and things got a little complicated. Luckily he had some cash on him and used another Visa credit card to withdraw money.
The Standard Chartered Bank charges the highest fees for withdrawing money: 20,000 UGX = $5.6 USD. Stanbic Bank and Absa Bank charge 11,500 UGX = $3.2 USD. The best ATM in Uganda for foreign bank cards is Bank of Baroda as they do NOT charge a fee for withdrawing money.
11. Buy a local sim card for Uganda
Stay connected in Uganda and buy a local sim card. Prepaid Uganda sim cards are cheap and you get about 5 GB for $5 USD. I advice travelers to get a Airtel Uganda sim card based on my own experiences. Check out my complete guide for buying a sim card in Uganda or when you are flying to Entebbe here is a guide for buying a sim card at Entebbe Airport.
12. Facebook and Instagram is blocked in Uganda
As per the beginning of 2021 Facebook and Instagram are blocked in Uganda. By law it is officially forbidden but the use of a VPN under the younger people in Uganda is very common. As a tourist if you want to use Facebook and Instagram you will have to get a good working VPN or go offline for the time being.
Whatsapp is also blocked, but if you pay the OTT, a social media tax, then you can use it. The OTT is only $0.5 per week and you can pay it at every phone booth.
13. How is the WiFi in Uganda
Let's not talk around the bush, the WiFi in Uganda is shit. Although most lodges offer Wi-Fi in their main area it's mostly not working or it is very slow. It is best to buy a Uganda prepaid sim card on NOT to rely on WiFi.
14. What is the food like in Uganda
Local food is a mix of matoke (cooked bananas), cassave, potatoes, sweet potatoes, beans, tomatos, cabbage and a sauce made of grounded peanuts. The sauce is very similar to satay sauce from Indonesia. This is what a standard local meal looks like in Uganda and you should try it in a local restaurant. Locals love it if tourists come and try their local food. It shouldn't cost more than $2 normally.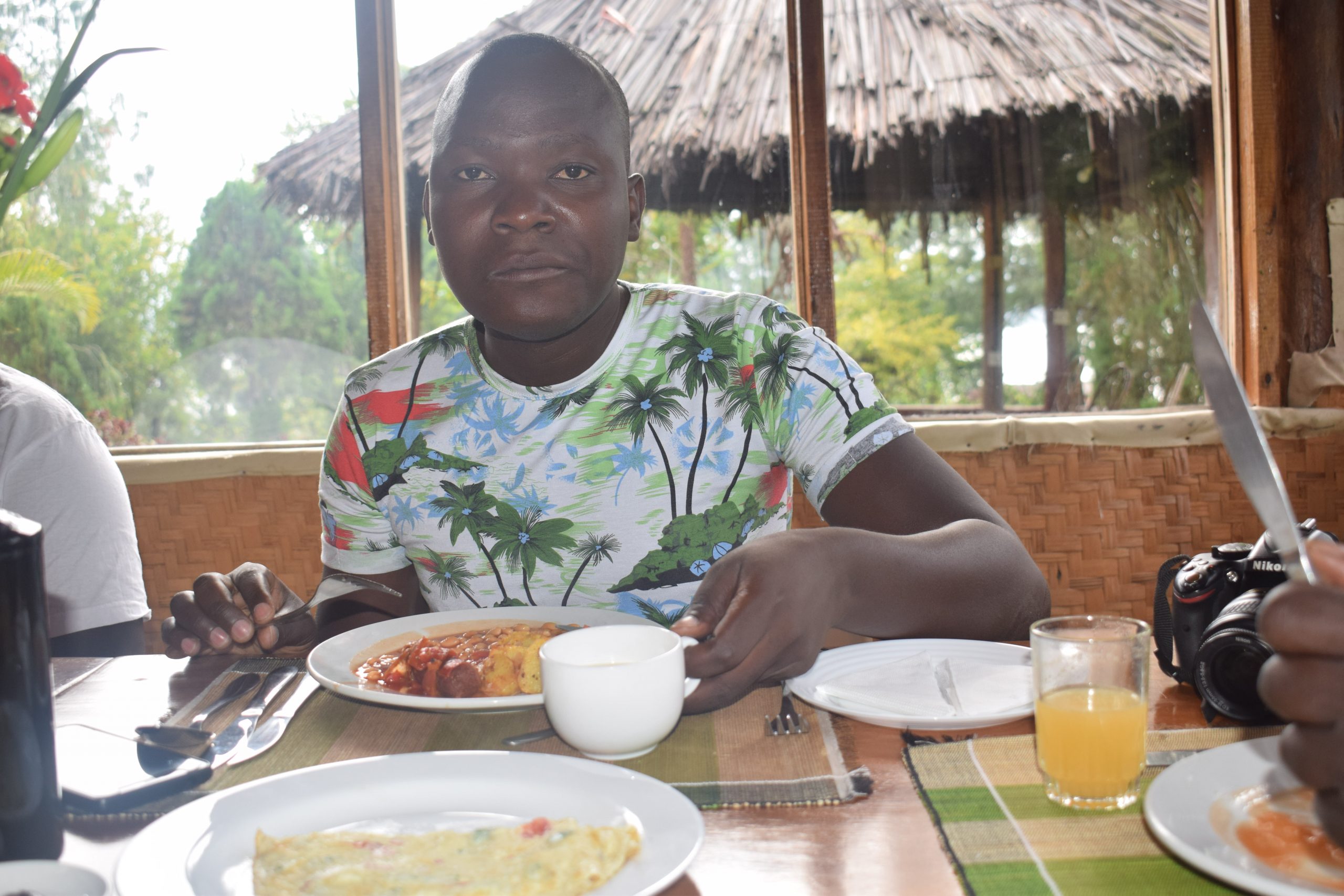 When traveling in Uganda you will also quickly find out that there is a huge Indian influence and that is why you can find Indian food everywhere. Traveltomtom has visited India a lot and loves Indian food, but in Uganda they prepare very good Indian food too. He was pleasantly surprised. It is also very common to find chapati on the streets and in restaurants.
One more great thing to mention about Ugandan food is that there are fresh fruits everywhere. You can find it on the streets and it is CHEAP!
Are you staying in more upscale lodges then often the meals are included. That means you will be served a 3 course meal every evening, which mostly is Western orientated dishes like pasta, steak, fish, etc.
15. What is a Ugandan Rolex?
A Rolex is not a watch, but it comes from a dish called rolled eggs. You can buy it almost everywhere along the street. I ate is several times as breakfast or lunch and found it to be very tasty. It is basically a chapati with egg. Cheap, fast and pretty good. A street food Rolex shouldn't cost more than 1,500 UGX ($0.35)
16. Do you tip in Uganda?
Tipping is normal in Uganda. Most guides expect a small tip after for example a bout tour, game drive or a nature walk. Because locals have limited access to exchange tips in a foreign currency, the best thing to do is tipping them in Ugandan Shilling.
The average monthly income in Uganda varies throughout the country and ranges between 500.000 UGX ($140 USD) and 1.000.000 UGX ($280 USD) . Tipping someone a couple dollars will give you a lot of smiles throughout your trip to Uganda.
17. How much are the National Park fees in Uganda
The Uganda Wildlife Authority (UWA) has set fixed fees for visiting national parks in Uganda. Park entrance fees differ a little per National Park but most of the famous tourists spots in Uganda are around $40 for tourists. Some lesser known parks charge $35 and some small reserves only $10 for foreign non-residents (FNR). Be aware that National Park fees in Uganda are per 24 hours. That means you can be creative with the park fees when you schedule it right.
Check here the latest National Park Fees in Uganda from the Uganda Wildlife Authority website. For vehicles you pay an additional national park fee. The national park fees for cars are a single payment so you don't pay per day. For the car you pay another 30,000 UGX.
Example: you visit Uganda with your partner and visit 4 of the most popular National Parks all for 2 days then expect to pay the following national park fees: 4 * 2 * 2 * $40 = $640 in national park fees.
On top of that you would have to pay for the vehicle: 4 * $8 = $32. In total you then pay $672 national park fees. It may sound a lot but traveling in Uganda is so worth it.
18. How much do excursions cost in Uganda
When traveling in Uganda you will find out that things to do in Uganda are NOT cheap. I was surprised that white water rafting in Jinja on the Nile River costs somewhere between $80 and $140 USD depending on your negotiation skills. It is a full day trip, but still… I just told you what the average income per month is in Uganda.
Excursion prices vary enormously, but to give you an idea here are some prices for activities that I found through the Uganda Wildlife Authority website.
19. Uganda is expensive
In case you didn't know yet, traveling in Africa is expensive and Uganda is no exception. If you eat local, sleep local and travel local then you can travel Africa on a budget. But as soon as you want to see some of the best places to visit in Uganda, things get a lot more expensive.
In all honesty some travel experiences in Uganda are very expensive! Traveltomtom has traveled to more than 110 countries and especially on his overland trip in Africa he found Uganda to be one of the more expensive countries. For example a 3d/2n trip to Murchison Falls from Entebbe was $400 and that during the global pandemic. Bargaining about these trip prices is not easy either. It is the National Park fees, the tour operators, the local guides, the transportation, etc. that make these tours in Uganda so expensive.
20. Travel Uganda on a budget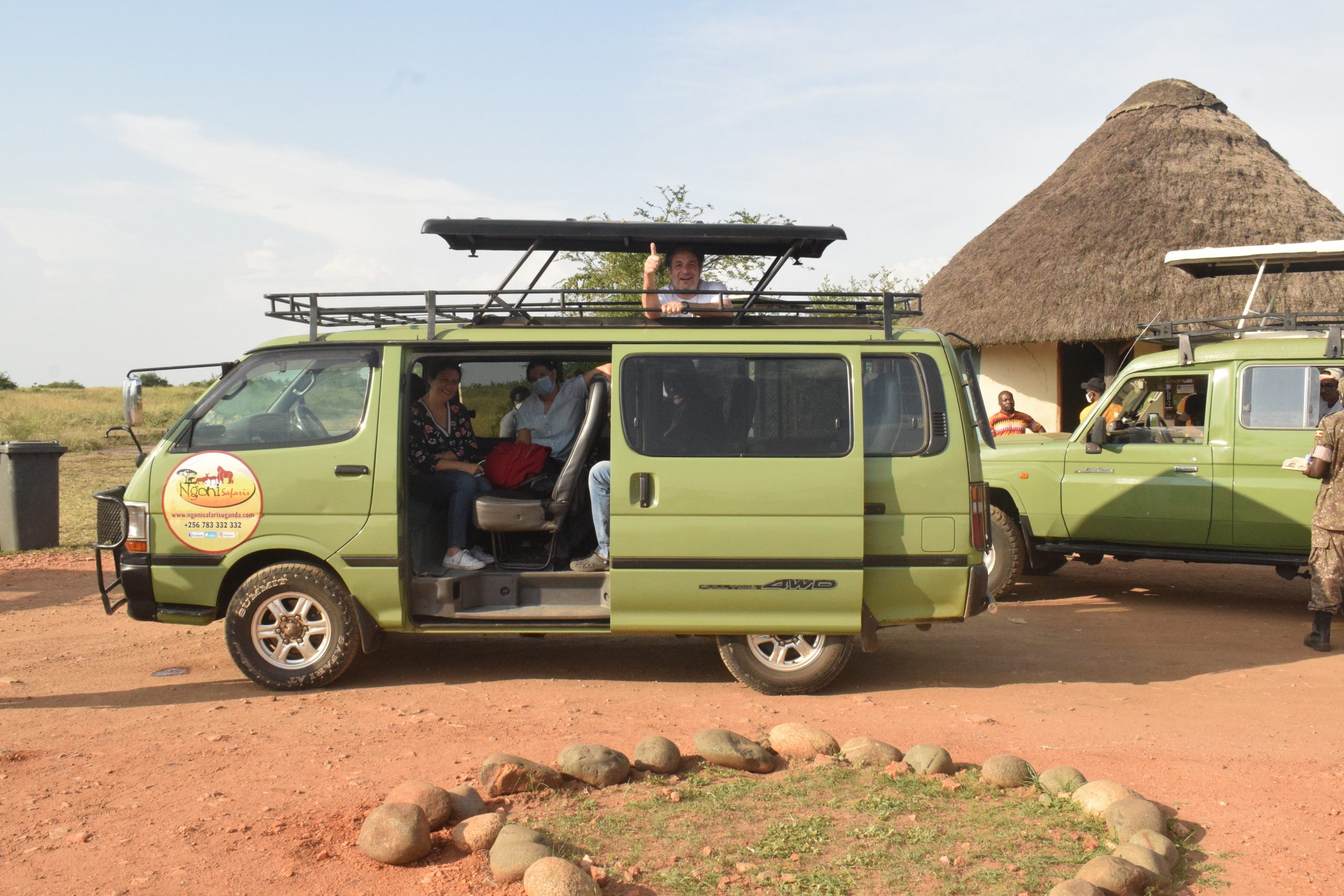 Can you visit Uganda on a budget? Yes you can! Traveltomtom did a guided tour to the gorillas trekking in Bwindi National Park and safaris in Mburo National Park, but mainly traveled overland for most part of his Uganda trip. Local busses are cheap and the more local you go, the cheaper it becomes. Of course it also becomes less comfortable and it will take much more time
A 2-3 hour bus ride should not cost more than $5. There are busses in every direction. Big coaches are pretty comfortable but you could also negotiate to take the front seat in one of the smaller vans called Matatus and pay for 2 seats. Traveltomtom always bought the driver and his helper a drink or some snacks, it is a couple cents, but it makes your trip much more comfortable.
When visiting National Parks try to hitch a ride with some other tourists. You will still have to pay the national park fees, but it is a great way to save on guided safaris. Visiting the mountain gorillas there is no other way then paying for permit that includes a guided trekking.
However some places to visit in Uganda are free, like the equator sign! 🙂
21. Boda Boda's in Uganda
Traveltomtom named Uganda the Vietnam of Africa. If you have ever visited Vietnam then you know what he means. Motorbikes are the main mode of transportation for local people in Uganda, not for tourists.However, there are motorbikes everywhere and Traveltomtom made great use of that. Big parts of his overland trip in Uganda he also used boda boda's.
For example a Boda Boda from Entebbe to Kampala is about 50 minutes and should not cost more than 40,000 UGX, but you can easily negotiate it down to 30,000 UGX. Traveltomtom also traveled by Boda Boda from Kampala to Jinja for 80,000, which was a 2,5h trip. If you are up for an adventure then traveling by motorbike in Uganda is pretty wild!
22. There is Uber and Bolt in Uganda
Looking for a safe way to travel then surely recommend you to use one of the taxi apps. The most common one to Western tourists is of course Uber, but you can also use Bolt in Uganda. It is the exact same thing. Of course if you go off the beaten path in Uganda, don't expect to find an Uber or Blot, it is limited to the bigger cities only.
23. When and where to buy Chimps and Gorilla trekking permit?
Secure your gorilla or chimp trekking permits prior to arrival to avoid disappointment! The permits are issued by UWA that markets them through Uganda Tour Operators to the public. Therefor it's best to book your trekking permit (or a complete trekking tour) with a tour operator that is a member of the Association of Uganda Tour Operators. The mountain gorilla trekking permits cost $700 as per 2021 for foreign non-residents. You can obtain and pay the Gorilla trekking permit directly through the Uganda Wildlife Authority website.
I advise you to apply for a permit 6 months prior to the date you want to trek. Permits from June-August and December and February tend to sell out quickly. Last minute bookings may be possible during low season. For more info read my complete gorilla trekking blog, which is also updated after Traveltomtom did the Gorilla trekking in May 2021.
24. Electricity (plugs) in Uganda
Few areas outside the cities actually have electricity. Most of the lodges use solar energy or generators, which means there is only power at certain times of the day and electricity plugs are limited. Because of that, it isn't always possible to charge all your devices in your room. In most places you will be able to charge your phone, but laptops or camera batteries have to be charged in the main area.
Hairdryers use too much power so you're often not available. Of course the more expensive lodges have 24h facilities available, but be prepared to pay $100 per person per night. A helpful Uganda travel tip is to bring powerful powerbanks to charge your devices when needed and bring extra batteries for cameras, etc.
The electricity plugs in Uganda are similar to the ones in the UK. So make sure you bring a travel adapter with you when visiting Uganda. For more info on what to pack for a Uganda trip see travel tip nr. 24 and 25.
25. Road conditions in Uganda
There are a lot of road works in Uganda and although many roads improved a lot over the last years, some roads are still in a very bad condition. Depending on the weather it sometimes can be challenging to travel around Uganda. If you choose to drive yourself (which is an option) I would suggest driving a 4WD. Keep in mind that you have to drive on the left side of the road.
Contact UWA Headquarters to obtain up-to-date advice about the road conditions and identify the preferred route when visiting Uganda. Especially if you consider an approach through Karamoja (like me). Some roads can be very bad after heavy rains. In that case it's better to take an alternative route. There are a lot of investments in Ugnada tourism and (new) roads, so the up-to-date UWA information can come in very handy.
26. Self drive vs. hiring a driver
There are a lot of tourists on the road exploring the country on a self driving tour. All of the people Traveltomtom met on his recent trip to Uganda that were renting a car and self driving had a 4×4. A bunch of them were actually carrying camping gear and camped most of the time. According to them is was a great way to save some money, because renting a 4×4 is not gonna be cheap. Expect to spend about $80 per day, if you are hiring a driver, expect to pay around $180 per day.
A big tourist vehicle can hold up to 6 people though, so if you are with a group that would be best and then I definitely suggest renting a big 4×4 including a driver.
Hiring a car with driver in Uganda gives you time to enjoy the long road trips. The landscapes are amazing and there is so much to see along the road. Main roads are pretty ok, however if you go to specific tourist spots like National Parks, then road suddenly get shit. As soon as you turn off from the main roads, traveling in Uganda become much more difficult. Road conditions are bad and having a driver will save you a lot of stress and hassle. My recommendations is to rent a car with driver for a road trip in Uganda, however it is obviously much more expensive.
When self driving you will also have to deal with the many police checks yourself. In general they won't stop tourist vehicles, but some travelers reported they had to pay small bribes. Corruption is present in Uganda, but in general a tourists should be totally fine.
27. Gas stations in Uganda
Always make sure you have enough fuel for a long journey. In general there is no shortage of gas stations along the route, but plan your Uganda road trip itinerary carefully. For example if you decide to visit Kidepo National Park. It's a long journey up north and you need enough fuel (including your game drive activities in the national park) since there is no gas station in or around Kidepo Valley National Park. The nearest gas stations are in Kaabong and Kitgum.
28. Languages in Uganda
Uganda counts more than 40 languages, every tribe speaks their own language. Uniform language especially in and around the famous tourist places in Uganda is luckily English. If you go off the beaten path you could run into places where English is not spoken very well, but in general you shouldn't have any problems communicating with local people.
In general all the Ugandans are very friendly people. It's impolite to only say 'Hi!' So instead use 'How are you?'. Even children will greet you with 'How are you?' They also love to touch your soft 'Muzungu' skin.
Here are some words in local Uganda language that you could use and local people would totally love it.
29. Things to do and places to visit in Uganda
We already spoke about the Gorilla Trekking in Bwindi National Park, which obviously is the major tourist attraction in Uganda, but there is much more to see and do. The Chimpanzee trekking is another amazing thing to do in Uganda and a must see when you are a wildlife lover are the tree climbing lions. It is a very rare phenomenon but you can see them in Queen Elizabeth National Park.
Apart from the stunning wildlife there are some epic waterfalls to visit. A tour to Murchison Falls is a very popular tourist destination and a little more off the beaten path are the Sipi Falls. Just about 80 kilometer East of Kampala you will find the laidback city of Jinja, where you can find the source of the Nile and where white water rafting is the number one thing to do.
A place to visit in Uganda that is popular with backpackers is Lake Bunyonyi. A stunning crater lake with numerous islands. Kayaking and taking in the stunning views while swinging in a hammock are great things to do here. Near Lake Bonyonyi there is Lake Mburo National Park and much more to the Northeast there is Mbale and Kidepo Valley National Park which are popular places to visit in Uganda.
30. Visit Kampala
Are you ready for an adventure then definitely don't miss out on visiting Kampala. I totally understand it is not for everyone, but when you want to see some extraordinary city life I recommend you to check it out. Traveltomtom has traveled to more than 110 countries as of June 2021 and has been to only 1 place in the world that can rival Kampala in it terms of craziness: Dhaka, Bangladesh.
The traffic is crazy, the amount of people is insane, yes it is dirty, it is not beautiful, yet I still recommend it. Why? It is a fantastic experience with a dozen impressions on every street corner. Hit up the guys from Free Walking Tours in Kampala and they will show you the best places to visit in Kampala. Also a must when in Kampala is visiting the Gaddafi Mosque, according to Traveltomtom the best thing to do in Kampala.
31. What to bring to Uganda
Remember to dress respectfully. Uganda is conservative, so in general it's better to avoid short skirts or shorts when traveling to Uganda. For women it's best to bring an over the knee skirt because it's impolite to wear trousers or shorts while visiting local community. I did wear shorts during day activities like hikes, safaris or boat tours, no problem.
Pack good hiking shoes (Traveltomtom disagrees LOL) for your chimpanzee or gorilla trekkings. Some parts can be very muddy and slippery. It's also good to pack gaiters, gloves, a rain jacket/poncho and a hat. Although it's hot wear long trousers and thin long-sleeved shirts to protect your arms and legs from scratches.
Long clothing will also help protect you from diseases carried by mosquitoes and other insects such as tsetse flies. In general you should bring a flashlight, daypack, insect repellent, malaria pills for some areas, waterproof bags and an international driving license if you're thinking of driving yourself.
Since you will probably meet a lot of children on your way, consider bringing some pencils to give to them (in stead of candies or money).
32. Camera gear and equipment for Uganda
It depends on your interest, but avid photographers and wildlife enthusiasts I recommend to bring the following to Uganda:
Credit:www.traveltomtom.net
33. Quick packing list for Uganda
Here are all the above mentioned items in one Uganda packing list:
Over the knee skirt (women)
Sarong to wrap around you
Gaiters
Gloves
Rain jacket
Poncho
Hat
Long sleeve t-shirt
Long trousers
Flashlight
Daypack
Backpack
Insect repellent
Malaria pills
International drivers license
Passport
Gifts for children
Camera gear
Binoculars
Tripod
Extra batteries
Memory cards