What is this safari about?
Uganda's greatest tourist attraction is the mountain gorilla trekking safaris which take part in the south-west of the country. Bwindi Impenetrable Forest National Park is home to half of the remaining mountain gorillas in existence. In addition, it is the only national park in the world where chimpanzees co-exist with mountain gorillas.
Gorilla trekking safaris in Uganda can also take place at the little known Mgahinga National Park. However, we do not recommend this as highly as only one gorilla family is available for trekking and the group often crosses the border into Rwanda making them inaccessible.
To enjoy this experience, you must first obtain a gorilla permit which costs USD$700 per trek and is non-exchangeable and non-refundable. Once a gorilla trek is booked and scheduled it will go ahead regardless of the weather. The payment for the permits is often requested immediately so as to confirm the booking and avoid disappointment.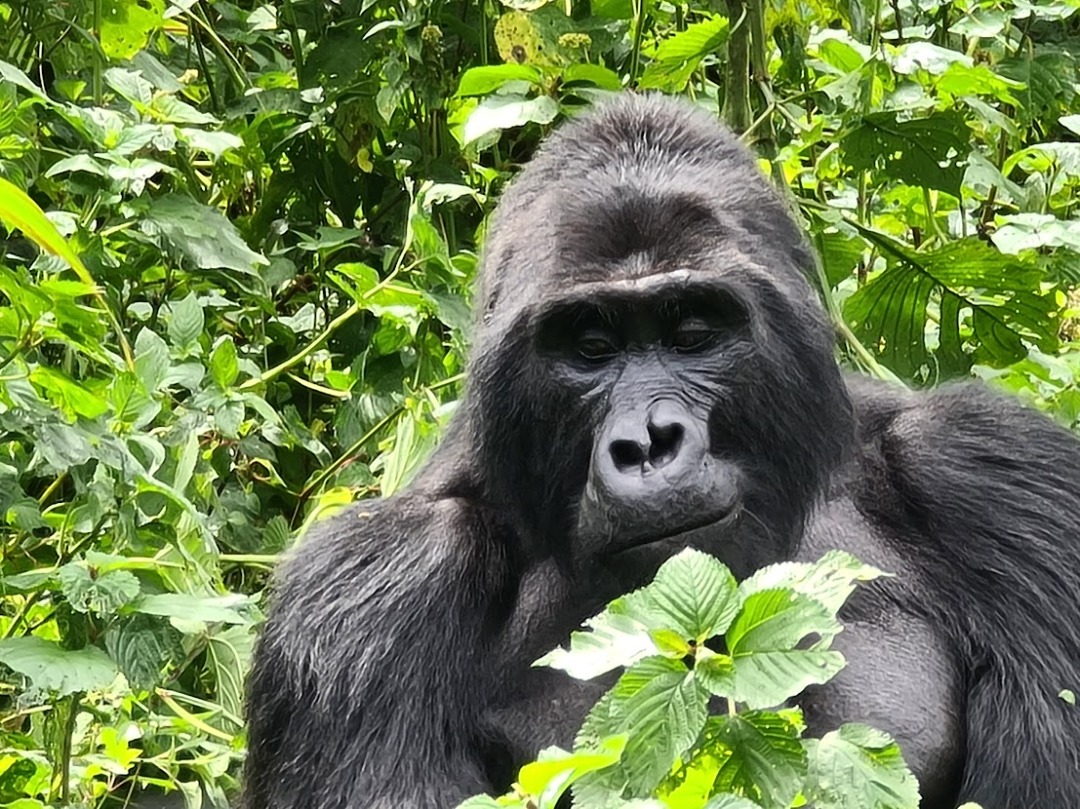 Bwindi Impenetrable Forest National Park has 13 habituated gorilla groups that can be tracked by tourists. It is important to note is that a permit is specific to a certain group and day. In Uganda, a maximum of 8 tourists may visit a group of habituated gorillas per day. This is vital information because Bwindi has 6 different starting points from which to trek and ensuring that your permit matches your accommodation's location is crucial. It is also important to book far in advance to avoid disappointment.
How does it work?
A tracker will go out at the morning's first light to the place the gorilla family was seen settling down to sleep the previous night. They will begin to track the gorillas whilst you are getting a full briefing at the trek starting point. Upon finding the gorillas, the trackers will radio their location to your guides. The guides will then decide whether to walk from the starting point or to drive a short distance and then start to trek.
You then set out on foot directly to the location of the tracker who remains in constant radio communication. Your group will spend exactly 1 hour with the gorilla group once you find them, after which you will trek back to the starting point/vehicles. You should be ready for this activity to take up most of the day. We recommend that you ask your accommodation to provide a packed lunch.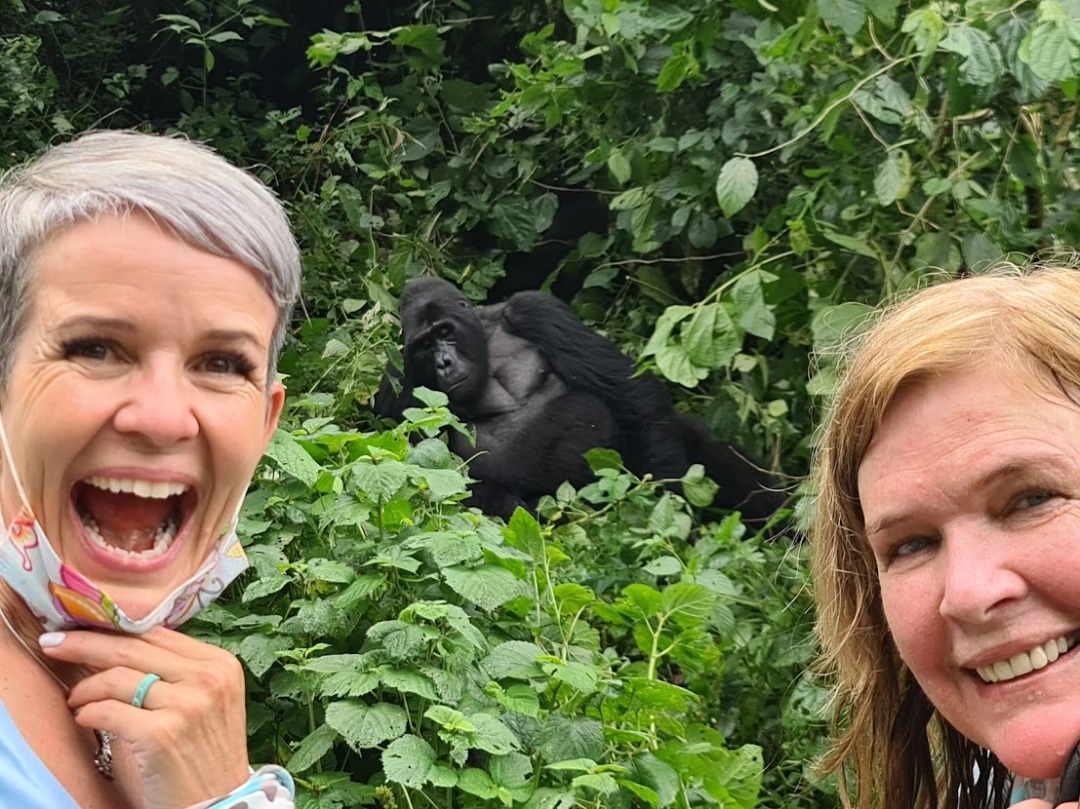 Things you need to know:
Mountain gorilla trekking is a very strenuous activity, due to the nature of the gorilla's habitat and the terrain (they are mountain gorillas after all!). Although each trek varies greatly from day-to-day and from one gorilla to another you should prepare for 4-5 hours of trekking up and down valleys on slippery ground and through dense vegetation. You must be fit, healthy (with no contagious diseases) and well prepared for the experience or they might refuse for you to take part.
There is a porter service available where you can have a porter carry your gear for about USD$15, doing this does support local community members by providing employment. The porters are also happy to assist you over difficult terrain which is a great help. These porters are particularly useful for photographers with camera gear.
Make sure you bring comfortable hiking shoes, suitable for steep muddy slopes, a packed lunch and enough drinking water, rain gear, sunscreen, hats, insect repellent and a small backpack. For camera gear, ensure the sounds are off and no flash photography is permitted. Bring some cash with you for tipping, porter payments and souvenirs.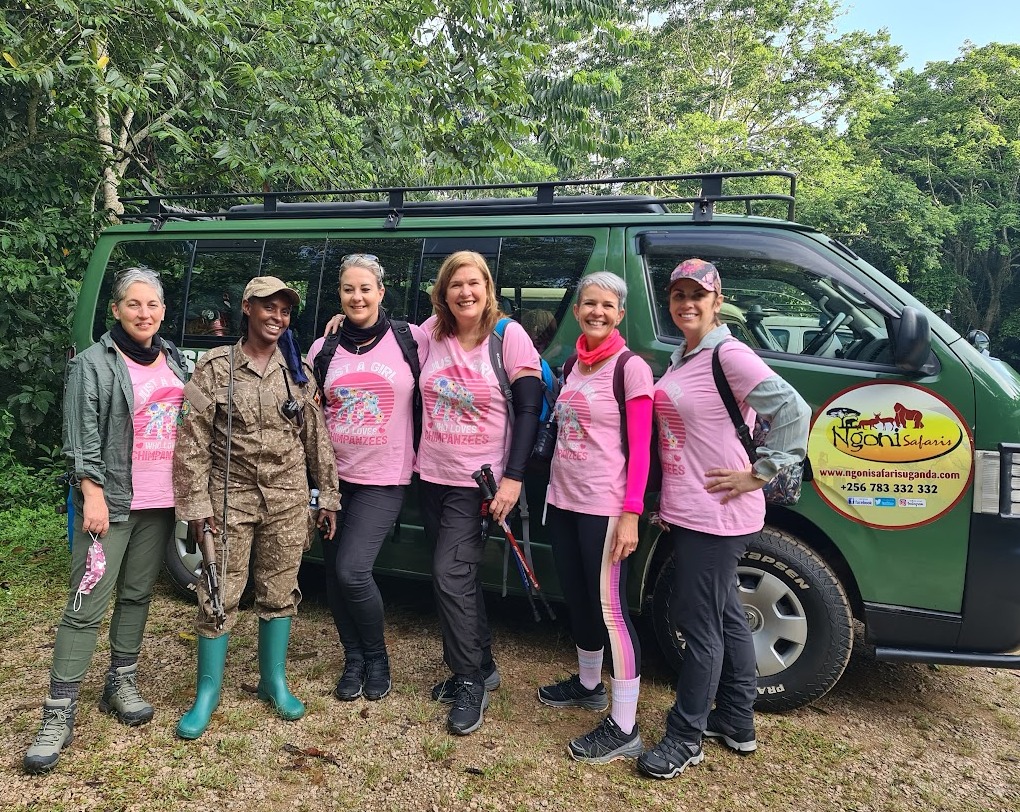 Who can go?
Children 15 and above only
Trek participants must be fit for the hike.
Trek participants must not be displaying any signs of a cold or flu in order to protect the Gorillas from human-borne illness.
Where is this?
In south-western Uganda. The majority of trekking takes place in Bwindi Impenetrable Forest National Park, and there is a second smaller population of mountain gorillas in Mgahinga National Park.
Access is either by flight to Entebbe in Uganda or by flight to Kigali in Rwanda followed by a cross-border road transfer
What should I expect to pay?
Currently, a gorilla trekking permit costs USD$700 per person per trek. In comparison, Rwanda is USD$1500 per person per trek, so you can effectively trek twice in Uganda for the same price as once in Rwanda. Accommodation in the area varies greatly from under $100 per person per night to around $800 per person per night for high-end luxury lodges.
What Extensions do you recommend?
A safari in Tanzania or Kenya before or after the trekking works wonderfully.
Alternatively, include some chimpanzee trekking and visits to other parks in Uganda such as the nearby Queen Elizabeth National Park.