Country-Specific Information:
Rwanda recorded its first confirmed case of COVID-19 on March 14, 2020.
At this time, Rwanda has resumed many business operations, including restaurants, hotels, shops, and tourism operations. All business establishments, including restaurants, shops, markets and malls must close operations daily by 6:00 PM.
National parks are open to visitors with a negative COVID-19 test.
All gyms and swimming pools are closed (those at hotels may be used only by tested hotel residents).
Rwanda has resumed international air travel, but its land borders remain closed except for cargo and returning Rwandan citizens and residents.
Masks/face coverings are required in public.
All social gatherings and events including wedding ceremonies, receptions, meetings, and conferences are prohibited.
The Government of Rwanda has a zero-tolerance policy for exporting positive COVID-19 cases. If you test positive for COVID-19 upon arrival or during your time in Rwanda, the severity of your symptoms will determine whether you are isolated in a government-run treatment center or a hotel at your own cost. You will not be permitted to leave Rwanda until you receive a negative PCR test result, which could take several weeks. The U.S. Embassy has no ability to pressure the Rwandan health authorities to release you from isolation or permit you to exit Rwanda until you receive a negative PCR test result.

Entry and Exit Requirements:
Are U.S. citizens permitted to enter?

Yes

Is a negative

COVID-19 test (

PCR and/or serology

)

required for entry?

Yes
– Travelers to Rwanda must present a negative PCR COVID-19 test certificate for a test taken no more than 120 hours before their initial flight. The U.S. Embassy recommends that travelers carry a printed copy of their negative test results during all legs of their flights to Rwanda.

Are

health screening procedures in place at airports and other ports of entry?

Yes
– Upon arrival to Rwanda, visitors will be tested at the airport (at their expense) and taken to a designated quarantine hotel of their choice. They will be required to quarantine in their hotel room until they receive a negative COVID-19 result, approximately 24 hours after arrival.
– Before travel to Rwanda, passengers must fill out a Passenger Locator Form.  To fill out this form, passengers must be able to provide passport information, travel details, negative PCR COVID-19 test results, and a booking confirmation at one of the designated hotels for a

24-hour

quarantine upon arrival.   The U.S. Embassy recommends that travelers carry a printed our copy of their Passenger Locator form during all legs of their flights to Rwanda.
– More information about travel, quarantine, and testing procedures for visitors to Rwanda can be found at the Government of Rwanda's

COVID-19 website

.
– U.S. citizens may receive a visa upon arrival.  Additional information about visas to travel to Rwanda and visa extensions can be found

here

.
– Travelers departing from Rwanda must test negative for COVID-19 within 120 hours before departure, and are encouraged to book and pay for their tests at least two days prior to departure through the online platform available

here

.
Movement Restrictions:
Is a curfew in place? Yes
– Movements are prohibited from 8:00 PM to 4:00 AM.
Are there restrictions on intercity or interstate travel? Yes
– Public and private transport is prohibited to and from the city of Kigali as well as between different districts. Travel will only be permitted for medical reasons and essential services.
– Domestic and international tourists may travel across districts but must possess negative COVID-19 test results.
– Travelers visiting national parks must test negative for COVID-19 at their own expense.
– The Government of Rwanda may, at any time, impose lockdowns of neighborhoods and cities to contain COVID-19. The U.S. Embassy has limited ability to assist if U.S. citizens encounter difficulty with movement restrictions.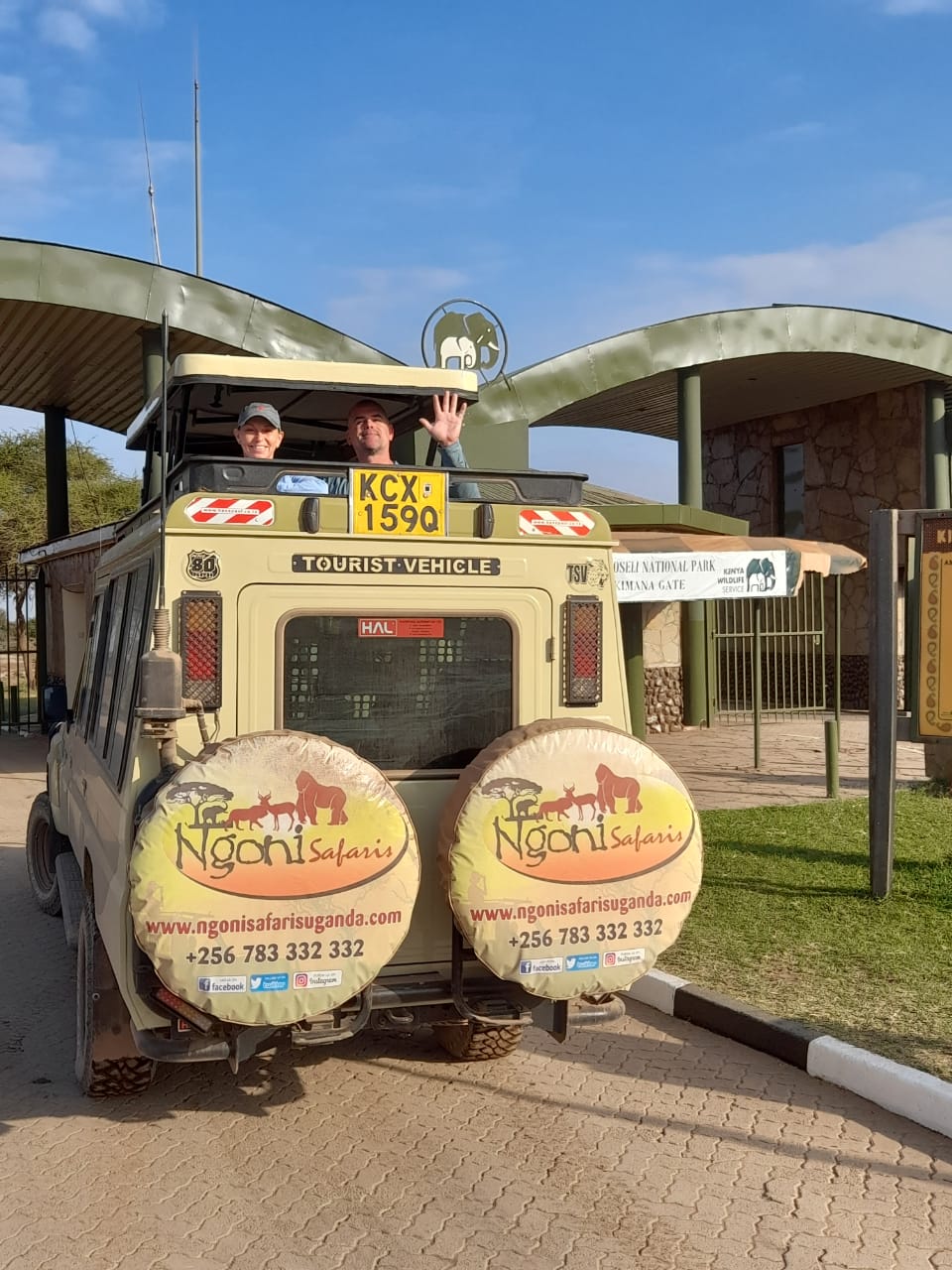 Quarantine Information:
Are U.S. citizens required to quarantine?

Yes
– Travelers entering Rwanda, including U.S. citizens, must complete 24 hours of quarantine at one of the Government of Rwanda's designated hotels while waiting for the results of their COVID-19 test. Travelers are responsible for making a reservation at one of the designated quarantine hotels before their departure for Rwanda.  You can find information about the quarantine hotels

here

. 
COVID-19 Testing:
COVID-19 testing is available upon request by the Rwandan Biomedical Centre.  A COVID-19 test costs $50 USD or 47,200 RWF.  For more information about obtaining a COVID-19 test in Rwanda, please visit the Rwandan Biomedical Centre's 

website

.  Very recent COVID-19 tests are required prior to visiting many of Rwanda's national parks, including gorilla treks.
Transportation Options:
Are commercial flights operating

?

Yes

Is public transportation operating?

Yes
– The Kigali International Airport is open with limited scheduled flights.
– Some travelers report difficulties in international travel

en

route to or departing Rwanda.
– Land borders remain closed.
– Public transportation, including motorcycle taxis, is available.  Social distancing is required on buses, and masks are required.
Fines for Non-Compliance:
Violations of COVID-19 restrictions may face punishments ranging from fines of up to 50,000 RWF and/or to up to five days in police custody depending on the violation. 
Consular Operations:
The U.S. Embassy is offering a reduced number of American Citizens Services, including passport renewals, Consular Reports of Birth Abroad, and notarial services. To make an appointment, please visit our website.
The U.S. Embassy has temporarily suspended all visa operations.