We know travelling during these troubled COVID-19 times can seem daunting, and if there's one place in the world that would be the ideal travel destination, it is Africa.
With its vast open spaces and ability to seclude people in nature, Africa is one of the best places to travel during COVID. However, that is not the only reason to go on Safari during COVID-19.
Below you will find 6 more reasons to go on Safari during COVID-19. As well as seeing what a Safari during COVID-19 looks like from a visitors perspective.
6 Reasons to go on Safari during COVID-19
Safaris are built for social distancing
The first reason you should go on Safari during COVID-19 is that Safaris are built for social distancing.
Safari trips are, by definition, open-air adventures with plenty of space. The appeal of a safari has only increased now that social-distancing measures are becoming the new normal.
Travel consultants aren't organizing large group tours for the luxury safari experience. Instead, they're frequently tasked with assisting families, couples, or small groups in planning private trips. Discover Africa's consultants and other experts have noted, interest in those experiences has only grown. Safaris are still likely to remain small outside of the luxury sector.
This framework also ensures that the safari's primary experience remains unchanged. Guests may instead encounter stricter housekeeping regulations, smaller camps, fewer cars, and a bit fewer buffets.
With wi-fi, remote work is now a possibility
Apart from being the ideal place to disengage from the outside world, most luxury safari resorts have reliable Wi-Fi, allowing you to stay connected.
We carry our job with us wherever we go, even on vacation, now more than ever. However, with remote working becoming the new standard, another great reason to go on Safari during COVID-19 is that we may bring our holiday to work and turn our mobile office into a viewing deck overlooking a waterhole in the broader Kruger. We don't have to pick between being online and seeing watercolour sunsets and mirages any longer.
You are stimulating the economies of communities in need
Travel is the world's largest industry, employing one out of every 10 people. Travel is a luxury and a privilege for the traveller, but it is a source of income for those who work in hotels, lodges and mobile camps, and it keeps everyone from housekeepers to general managers fed.
Thus, one of the most important reasons you should go on Safari during COVID-19 is that travel generates cash for governments, allowing them to invest in infrastructures such as roads, airlines, shipping routes, water supply, and waste disposal. This investment immediately benefits local communities.
Health and sanitation are key considerations right now
Across the continent, health and safety standards are excellent: sanitiser stations, temperature checks, social separation, and mask-wearing are all normal practices.
Leading tourism organizations have already put in place protocols that all tourism stakeholders must follow.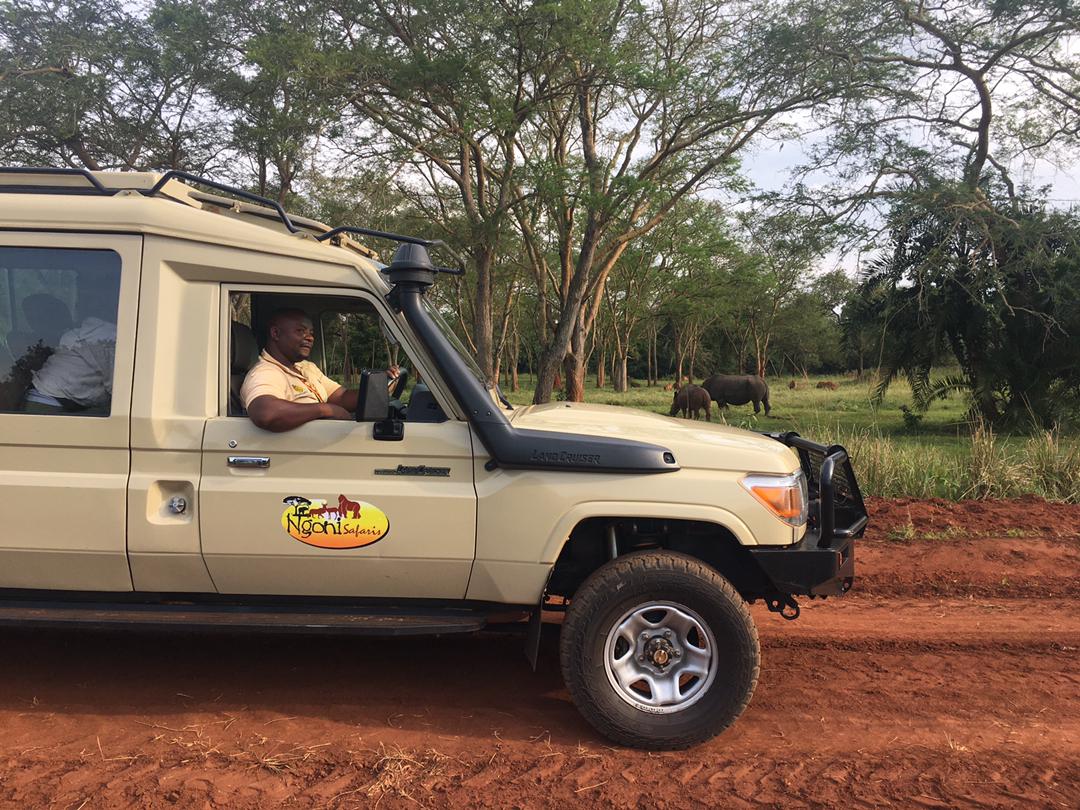 These usually include sanitizing all vehicles (including all transfer vehicles, open game drive vehicles, and coaches), as well as protocols for drivers and guides to follow when dealing with guests. Check-in, food handling, and eating facilities and rooms and public areas are all covered by the primary regulations. Many hotels and lodging establishments already have processes in place to guarantee the health and safety of their customers and employees.
Flexible Terms & Conditions due to COVID Policies 
We are happy to see greater demand from overseas travellers, but we also recognize that their plans are subject to ever-changing government recommendations and airline cancellations as a result of COVID-19.
To address this, many of our partners have adopted incredibly flexible Terms & Conditions that cover last-minute cancellations and postponements if your travel plans are cancelled due to COVID-19-related issues such as – further lockdown, no flights, guest not allowed to board a flight, a guest falls ill as a result of COVID-19 and is unable to travel.
Better Safari Animal viewing during COVID
The last important reason as to why you should go on Safari during COVID-19 is that safari adventures will be among the finest of all time during this period. There have been amazing safari experiences during COVID. This is because less poaching, less human interaction, and smaller safari groups have meant that there are more animals, less noise, and better game viewing. Booking a luxury Safari's during COVID will be the best opportunity and experience for traveller's from America, United Kingdom, Europe or any other country during COVID-19.
BOOK YOUR TRIP WITH US